There will be a time, it's not if, it's when you will have to remove a member from a Dell EqualLogic Group. Could be the member needs replacing or you just want to move that member to another group. Whatever the reason the member will have to be vacated (removed) from the group.
To start the vacate process you will have to Delete the member from the group. Doing so will start the process by moving the data to the remaining members if there is the available capacity to do so if not the process will not start.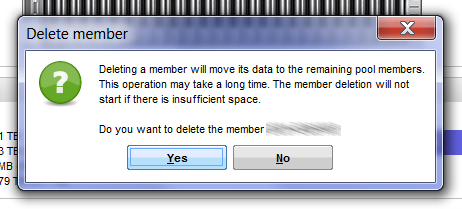 The time to remove the member from the group can depend on a lot of factors, network, size of the array, amount of data to move to the remaining members, etc.
Once the vacating as started you can check the progress via the Member status tab of Group Manager.